Have only been able to get out a few times in the past couple weeks due to 3 consecutive 6 day weeks, which require me to spend my one day off catching up on things that need done. So here are some shots from the first part of August, and first part of September.
August 2
An eastbound Z train is stopped in motion in a 1/20 pan shot as it clicks off the final 15 miles to a crew change in Amarillo.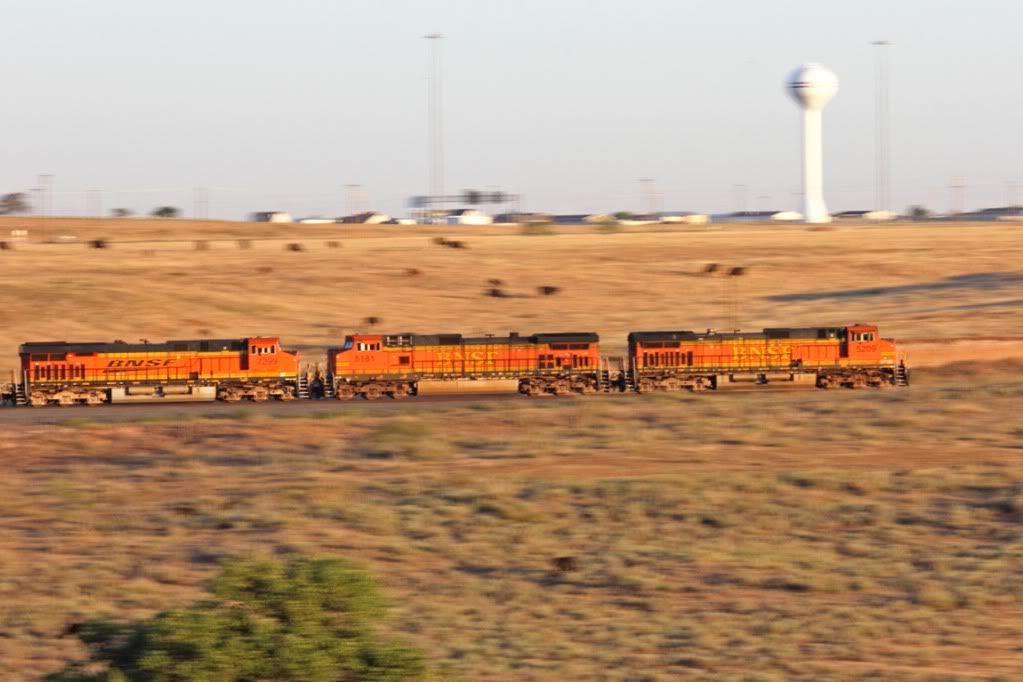 I wanted to retake the overlook shot I posted in my last post, and since I had sun, I got the chance. (Same train as prior shot, just a few seconds earlier)
A quick stop west of Canyon led me to a sobering site. I will let the caption explain it all
[
www.railpictures.net
]
As I was leaving I heard an eastbound approaching via radio. (The way I took it, they were going DOL, and were letting the outbound crew know where to meet them.)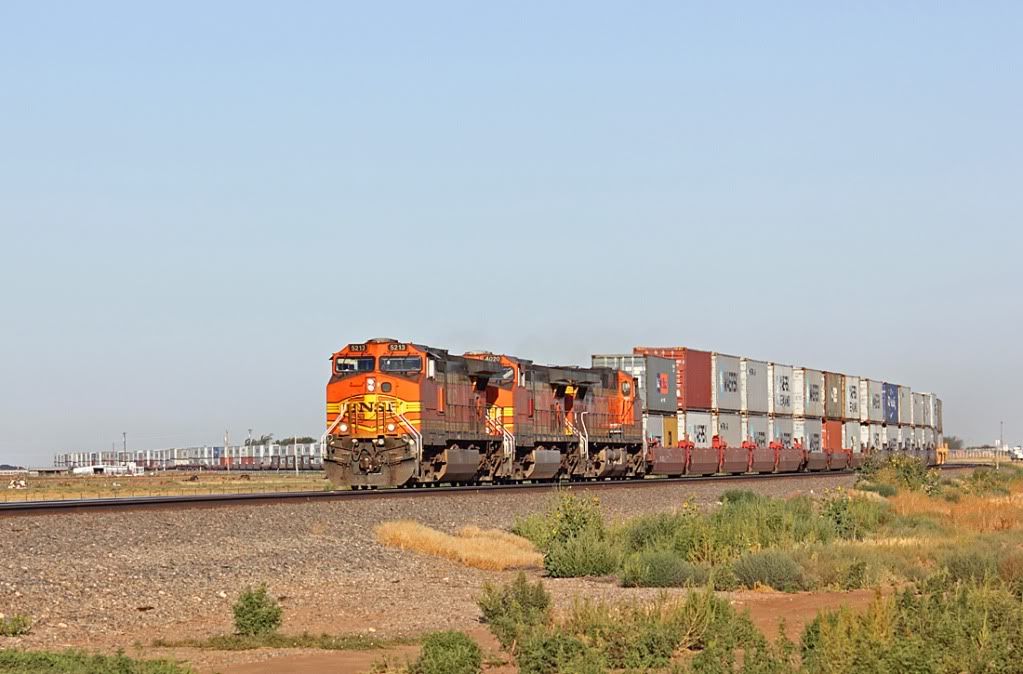 September 1st
Got a headsup from one of my Yahoo groups yesterday morning that a train led by BNSF 5811 had a 6 pack of brand spanking new SD70ACe's in tow on their way to Alliance. I soon learned that the train was arriving in Amarillo from Slaton. I gathered up my gear and headed out to get pics of the new units. I got downtown and saw the train snaking around Maywood Jct. and heading west through the North Yard. Fearing that the crew had already changed and they were rolling for Trinidad, I hightailed it to Western St. where after getting a photo location, I heard the inbound crew telling the YM they had tied the train down to await the new crew (which I learned later didnt go on duty until 6 AM today!) I headed back to McMasters St. to get a shot of them.
Later that afternoon, I got a text from a friend letting me know he was called to go to Belen, NM on one of BNSF's Long Haul Z trains. I decided I needed to go catch him since it was absolute perfect light for a westbound on the Hereford Sub. I set up at the Arnot Rd. grade crossing west of Canyon and waited about an hour before he came by on the ZWSPSBD8.
Here is a remake of some videos I shot in May which I re-edited and included everything else I caught that day.
[
youtu.be
]
Nathan Herring
My Railroad Videos: [
www.youtube.com
]