Got out for a few hours Sunday morning to attempt some night shots. I started off at the grain elevator in Cuyler on the Panhandle Sub. I learned quickly I need more practice on night shots as all of them were messed up. About 20 minutes after sunrise I heard a westbound approaching the crossing just east of my location, and just minutes later they were topping the hogback at Cuyler.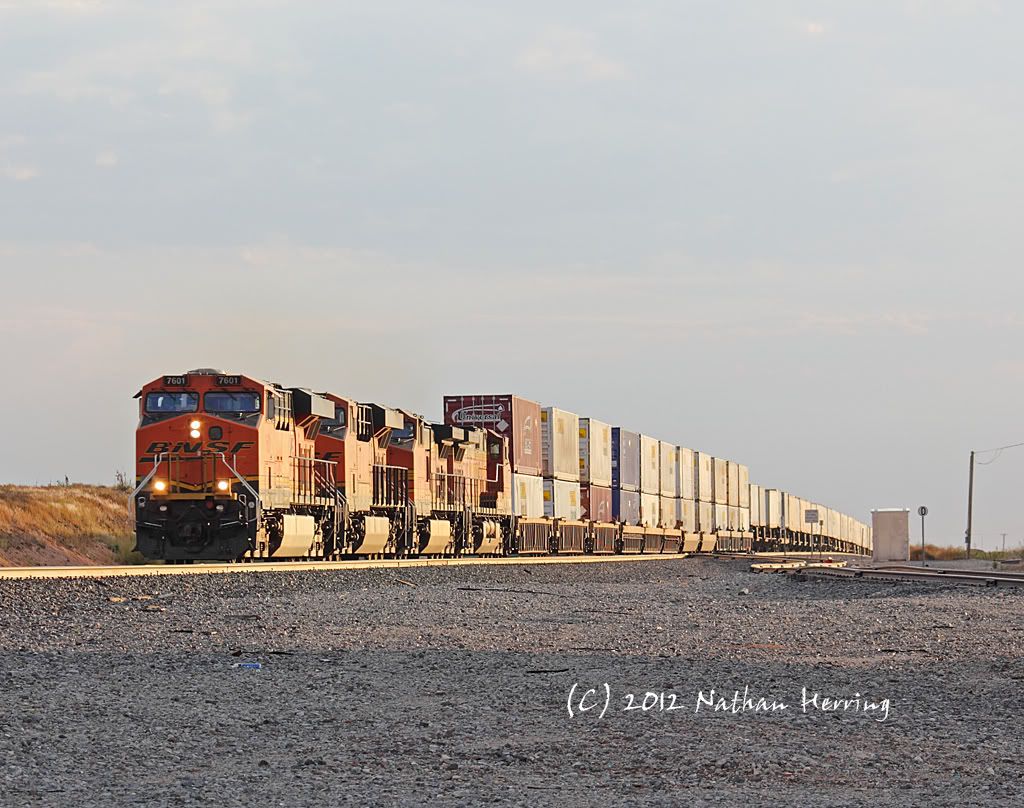 After he passed I started working my way back west towards Amarillo. I knew the 341 was on duty in Amarillo because I heard DS 6 mention them to another train. As I rolled through Panhandle, I saw a westbound autorack I had seen at Cuyler leaving the siding where it had waited for the morning Z rush. I got to Lee ahead of them and didnt like the results of the shot. I started to move again, but a check of the signals showed a diverging clear from Main 2 to Main 1 at CP Lee, which meant the 341 was in the next block. Within 5 minutes I saw the headlight on the horizon and the rainbow of colors from the power.
I learned from nman281 that the 351 local is now based out of Pampa where the 341 goes and will drop off some of the extra power for the 351.
Heading west again, I heard DS 6 talking to an eastbound that was ready to leave Amarillo. I was approaching the bridge at Tyson Fresh Meats east of Amarillo and decided to wait there for it. About 30 minutes later, a westbound passed while the eastbound approached.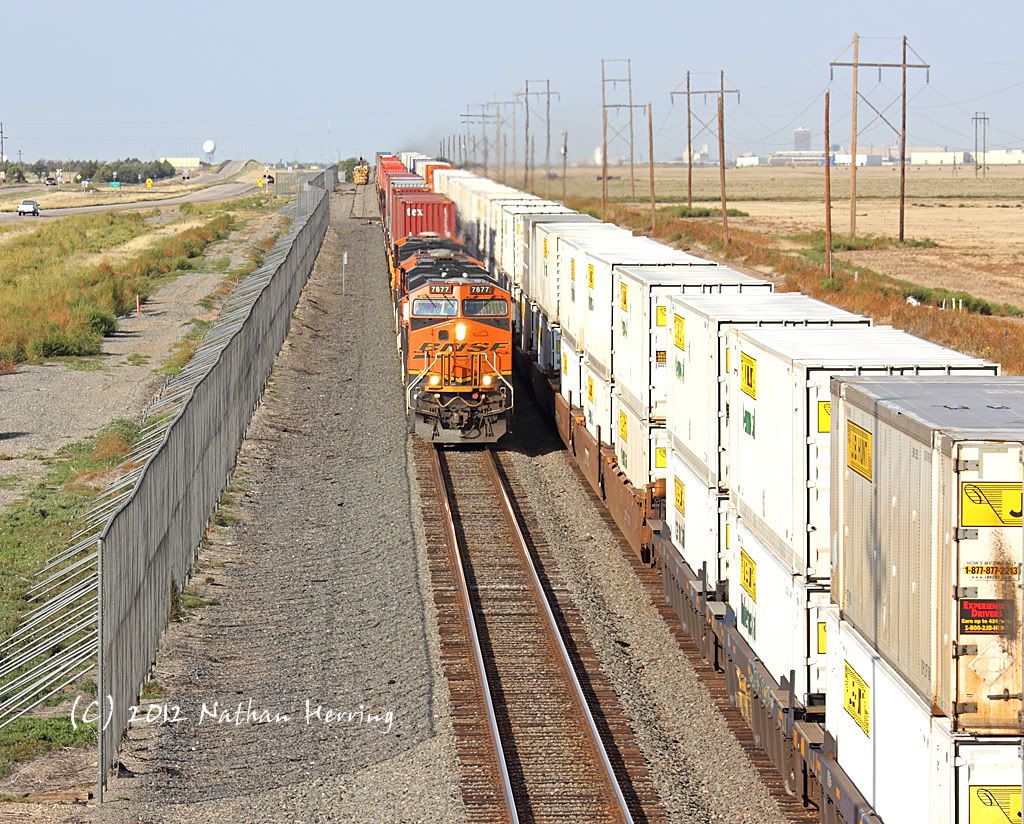 Nathan Herring
My Railroad Videos: [
www.youtube.com
]